Submitted by

foodwizard

on Tue, 05/14/2019 - 12:16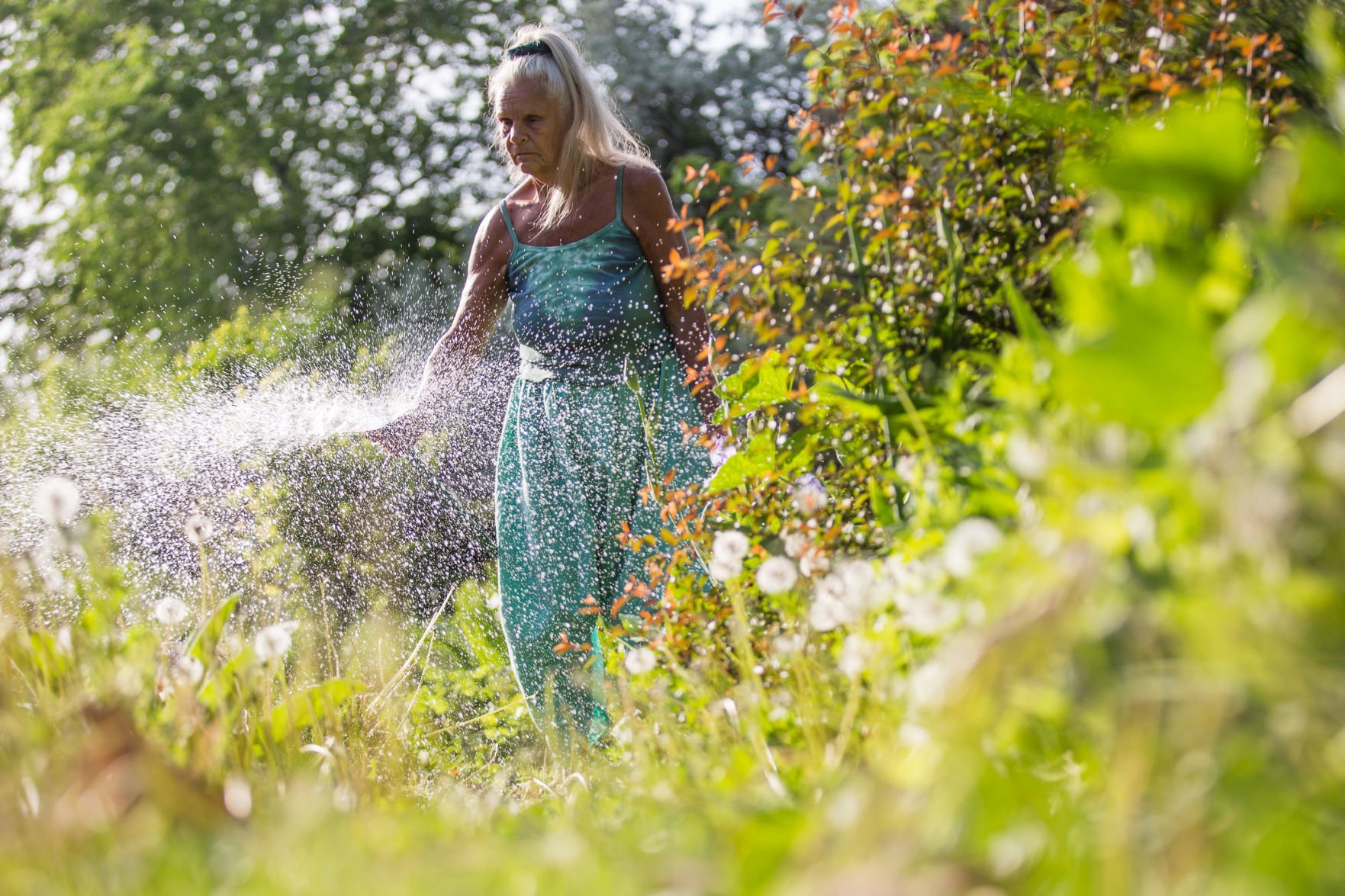 Yakima Herald, May 14, 2019: A refuge, a road: Lynn Cosmos' efforts to stop the East-West Corridor project from taking her home.
https://www.yakimaherald.com/news/local/a-refuge-a-road-lynn-cosmos-efforts-to-stop-the/article_88f5e7c1-bf84-557c-805e-ba600311942e.html
Update: Dozens show up for Lynn Cosmos' open house on Sunday
Lex Talamo, Yakima Herald-Republic May 19, 2019
Update: Yakima Beach Permacultural Collective responded via their Facebook page to recent developments in this story, May 27 at 9:34 PM ·
It's nagging at me that the open house at Lynn Cosmos's home--an event to which our name was attached--ended up being held under false pretenses. I believe the generous people who came out and/or wrote in to support her cause deserve to know that her house had been purchased by the county on the Friday before we all gathered there to celebrate and try to save the space.

After Lex Talamo's article "A road, a refuge" was published on Monday, the county sprang into action and committed themselves to stopping the momentum of our public campaign. By Friday, agents had found Lynn a new home--worth more than double what she believed they would offer--and negotiated the details to purchase hers. Michele Pescador let Lynn know that Mike Leita would be coming to the open house, and requested that no one embarrass him. I'm assuming that's why none of us were told that Leita hadn't magically descended from the heavens out of his own goodwill and community spirit to mingle with the common folk, but was in fact there to celebrate the close of the sale.

"I hear we have a deal," is what Leita said to Lynn as he shook her hand that day.

I love Lynn dearly and I'm thrilled she has secured a future for herself and her animals. I don't love that our community was misled and denied the opportunity to celebrate our win so that Mike Leita could make a PR stop. While we were not able to save Lynn's home, she was well taken care of precisely because of the public's efforts on her behalf. Moreover, the county's swift movement, surprisingly large investment, and pleas for respect tell me they're feeling the pressure of our campaign for open government.

I regret that things could not have been more transparent on that Sunday. It was a magical day, and we could have spent it celebrating and talking about the real next steps instead of planning for a battle that had already ended. I regret that the Yakima Herald-Republic's follow up article about the open house offered a misleading take on the day's scene and that people even now continue to put effort into helping Lynn save her house. I certainly don't blame the reporter. Like myself, she probably did not know the truth at that time. But I do want the record set straight: In many ways, we won.

So thank you all for your time and energy. Keep fighting the good fight. We deserve better. --Maria Jett
Lynn Cosmos, 75, is a permaculturist who lives off of Butterfield Road in Yakima, Wash. Cosmos has lived on her property for 45 years and has made her land a self-sustaining sanctuary-- "A living example of a sustainable, values-based household in action." She raises her own food, chickens, and five Nubian goats.
Lynn's home is in the way of the proposed East West Corridor expansion project which will provide an alternate connection from Terrace Heights to downtown Yakima. She is one of three homeowners who will lose their homes in the first phase of the project.
Have comments, questions or concerns about the East West Corridor Project and its impact on people's lives? The public is encouraged to participate in the conversation by writing a letter to the Editors at Yakima Herald Republic.
https://www.yakimaherald.com/site/forms/online_services/letter_editor/
You might also let the Yakima County Commissioners know your opinion on this issue:
https://www.yakimacounty.us/Directory.aspx?did=48
On Sunday, May 19, Lynn Cosmos is holding an open house of her own from 3-5pm, 718 Butterfield Road, Yakima, WA. Please attend and show your support for her not losing her home and not having her permaculture farm destroyed.
Links
To see Lynn's sanctuary check out
https://www.youtube.com/watch?v=WfPkr3aG6wg
The East West Corridor Project Impact: An Interview with Lynn Cosmos
https://www.youtube.com/watch?v=O2t8nUnF-hY
Excerpts: "We're having global climate disruption and building more roads and more buildings is just going to keep causing more trouble ... It's just going to exacerbate the problem. They are going on with business as usual as if we can just keep doing what we're doing. If everyone could live the way I do, we could all live happily in abundance on the Earth ... This River bottom land is farmland. We need this for growing our food!"
The City of Yakima's East West Corridor website
https://cityofyakima-terraceheights.org/east-west-corridor
Yakamas sue Yakima city over cultural, environmental concerns of East-West corridor project
https://www.yakimaherald.com/news/local/yakamas-sue-yakima-city-over-cultural-environmental-concerns-of-east/article_b7f6d7ba-bd08-11e8-83b5-63c1090a0fab.html
Cascade Mill District Development Project
https://www.yakimawa.gov/services/strategic-projects/cascade-mill-district-development-project/